EFL is one of the most caring and friendly schools. At EFL, I always feel enjoyable everytime I learn. Sometimes I find some questions in IELTS were tricky to answer, my teacher was always willing to help me and answer every question in clarity. Above I feel very grateful that i had learn at EFL and hope that I will study at EFL again in future.
Nicha
ENGINEERING, CHIANG MAI UNIVERSITY
5
I have been studying an IELTS course at EFL for about six months. I choose a private course because it helps in the exact areas that I need to improve and it boosts my scores. For example, in speaking normally, I am able to ask and answer in basic form. But when studying here, the teacher will help me to answer and demonstrate the ability as much as possible thus helping me to become far better and more confident.
Arm
PRINCE ROYAL'S COLLEGE
5
I'm studying TOEFL. When the teacher asked me questions to see what my level was a suitable course was assigned to me. After learning I feel a sense of gaining self-development. I got some high marks in my tests. The teacher is friendly and learning here has made me feel at ease and relaxed.
Nong Nan
Prem International School
5
I had problems completing homework and difficult assignments from my school. Studying at EFL not only helped to improve my grades but gave me so much confidence. The teachers at EFL are very experienced and kind. I have improved in many areas but also with a lot of fun.
My impression of the teachers was that they were friendly and they were able to explain things in a way that really helped me understand each lesson a lot more clearly. The charming staff always encourages me to be more courageous in developing my English-speaking habits. Speaking more regularly has enabled me to speak more accurately and confidently.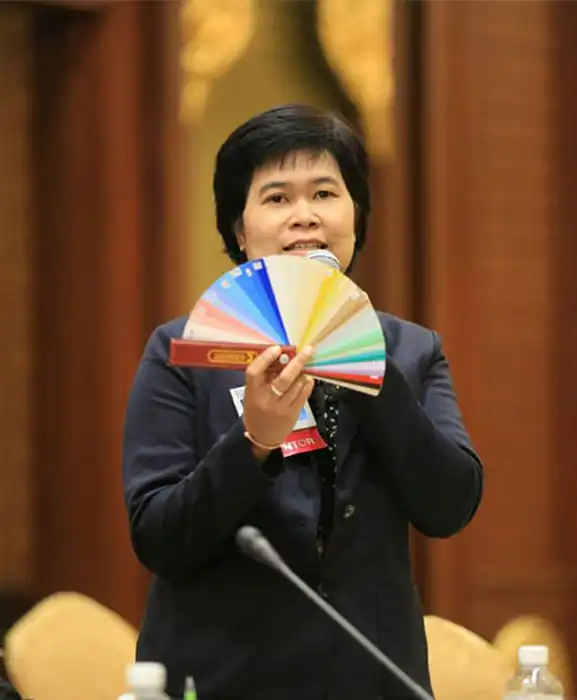 Khun Bum
Business Owner
5
I felt that my listening is much better. For speaking I have to practice it more frequently, yet this is a good place to study and the price is OK. The differences before and after EFL is clear; I am able to have conversations. However, I still have to practice it frequently.
Khun Hung
Business Owner
5
I would like to say that EFL is a really great place to study. I am speaking from the feeling of confidence. In such a short space of time, my pronunciation has improved to the point where If feels natural to speak. We have a very good teacher who devotes time and attention towards the learners.